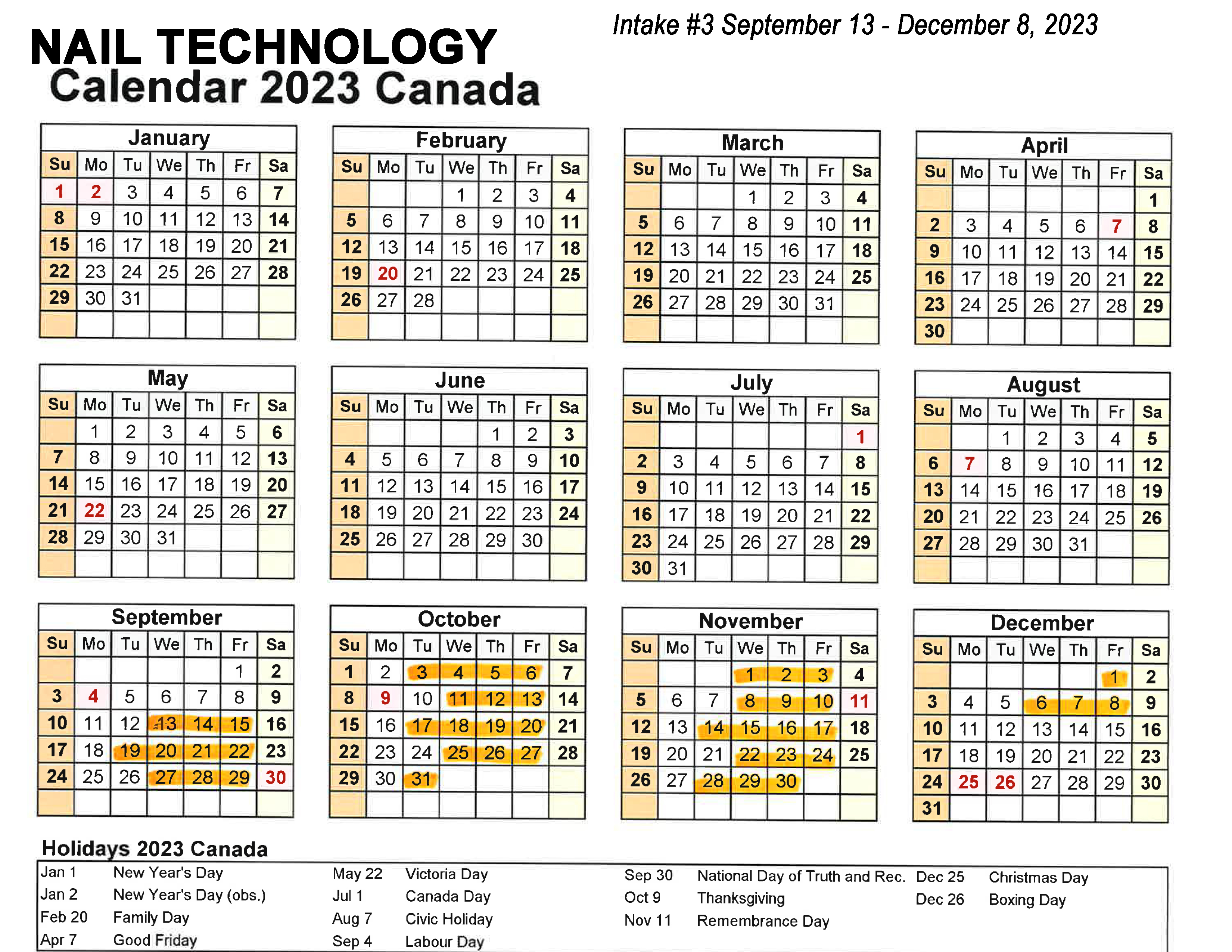 2023 INTAKES:
Fall Program: September 13, - December 8, 2023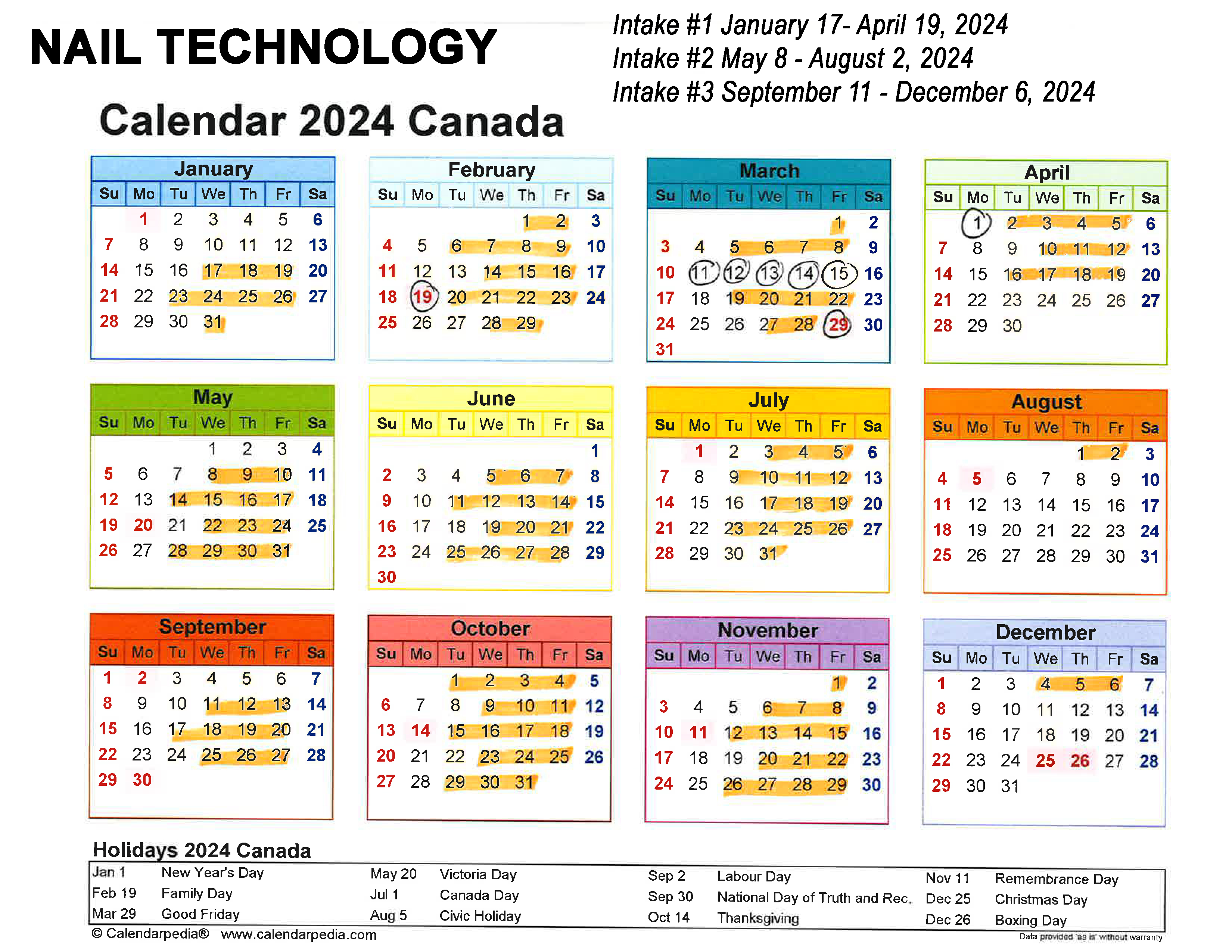 2024 INTAKES:
Winter Program:
January 17 - April 19, 2024
Spring Program:
May 8 - August 2, 2024
Fall Program: September 11, - December 6, 2024

**Dates subject to change


ADMISSION REQUIREMENTS

A High School Graduation Diploma or
A General Education Development (GED)
Provide copy of Birth Certificate or Drivers License
Proof of Canadian Residency
$100.00 non-refundable deposit with completed application form
Interview with staff
The Nail Technology Program
is designed to ensure students obtain the knowledge and practical skills necessary to function effectively in the cosmetology industry. You will become a trusted professional, enabling your clients to look and feel good. Almost all modules include theoretical and practical study in the primary areas of nail technology, combined with training and study as outlined in the areas of nail technology.

THIS COURSE IS APPROVED THROUGH THE NOVA SCOTIA DEPARTMENT OF ADVANCED EDUCATION and the COSMETOLOGY ASSOCIATION of NOVA SCOTIA
www.pcc.ednet.ns.ca/contact

www.nscosmetology.ca/about-us/cosmetology-association
CURRICULUM:
Introduction to Cosmetology
Infection Control
Anatomy and Physiology
Skin Structure and Growth
Nail Structure, Growth, Diseases and Disorders
Nail Product Chemistry
Manicuring
Wraps, No Light Gels, Acrylics
Gel Nails, Tips and Sculpting
Electric File
The Creative Touch
Business Skills
Pedicures
WHMIS
First Aid Certificate
GRADUATE OPPORTUNITIES
Full Service Nail Technician
Natural Nail Manicure Technician
Artificial Nail Technician
Pedicurist
Educator
Salon Owner
Salon Manager
Distributor Sales Consultant
School Instructor
Retail Specialist
Competition Winner
Average Wage: $15.00 per hourWage Range: $15.00 - $35.00 per hour

95% of our students have jobs prior to completing the program....
Student Resources:
Student Assistance ( Loans)
https://novascotia.ca/studentassistance/
My path ( student assistance account )
https://lae.novascotia.ca/sans/StudentPortal/Login.aspx?ReturnUrl=%2fsans%2fstudentportal

International English Language Testing Systems
https://www.ielts.org


The National student Loans Service Centre -
for more information on the support they offer borrowers throughout their student loan experience
YouTube Channel
Comfort Inn Bayers Lake (be sure to ask for the LCN Canada rate)
https://www.comforthotelhalifax.com/en-us
Classes Held at:
19 Crane Lake Drive
Bayers Lake Business Park
Halifax, Nova Scotia B3S 1B5
phone 902-450-2160
888-859-3434
fax 902-450-2165