Events List
FULL DAY SUGARING CLASS
Glitz for your Bitz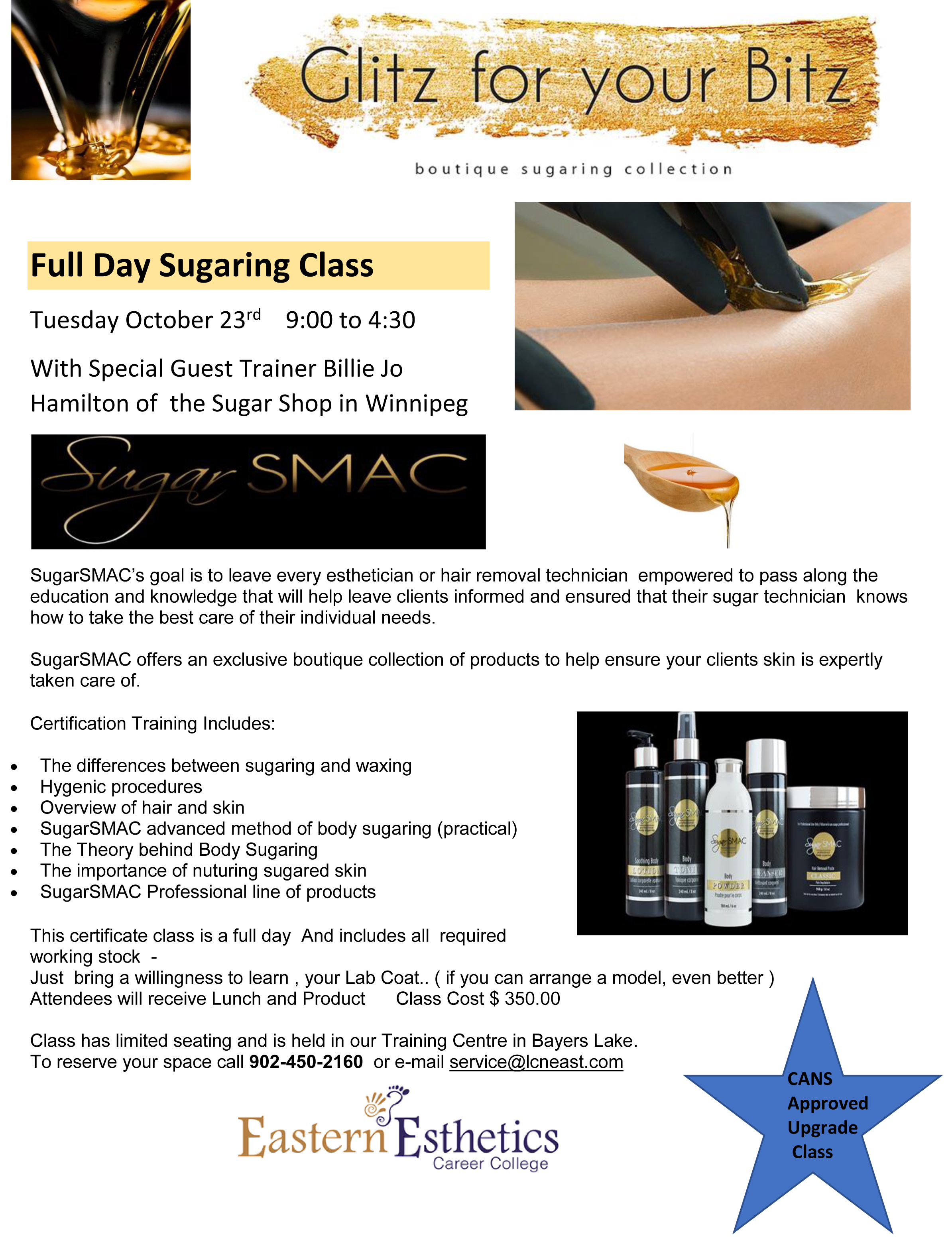 with special Guest Trainer Billie Joe Hamilton of the Sugar Shop in Winnipeg!
SugarSMAC's goal is to leave every esthetician or hair removal technician empowered to pass along the education and knowledge that will help leave clients informed and ensured that their sugar technician knows how to take the best care of their individual needs.
WHEN: Tuesday October 23, 2018


9:00 am - 4:00pm



COST: $350.00

WHERE: Eastern Esthetics Career College
SugarSMAC offers an exclusive boutique collection of products to help ensure your clients skin is expertly taken care of.

Certification Training Includes:
·
The differences between sugaring and waxing
·
Hygenic procedures
·
Overview of hair and skin
·
SugarSMAC advanced method of body sugaring (practical)
·
The Theory behind Body Sugaring
·
The importance of nuturing sugared skin
·
SugarSMAC Professional line of products
This certificate class is a full day and includes all required working stock
Just bring a willingness to learn , your Lab Coat.. ( if you can arrange a model, even better )
Attendees will receive Lunch and Product
Class has limited seating and is held in our Training Centre in Bayers Lake.
To reserve your space call 902-450-2160 or e-mail service@lcneast.com