Events List
Inverness Safe Ear Piercing & Nose Piercing Event
Grow With Us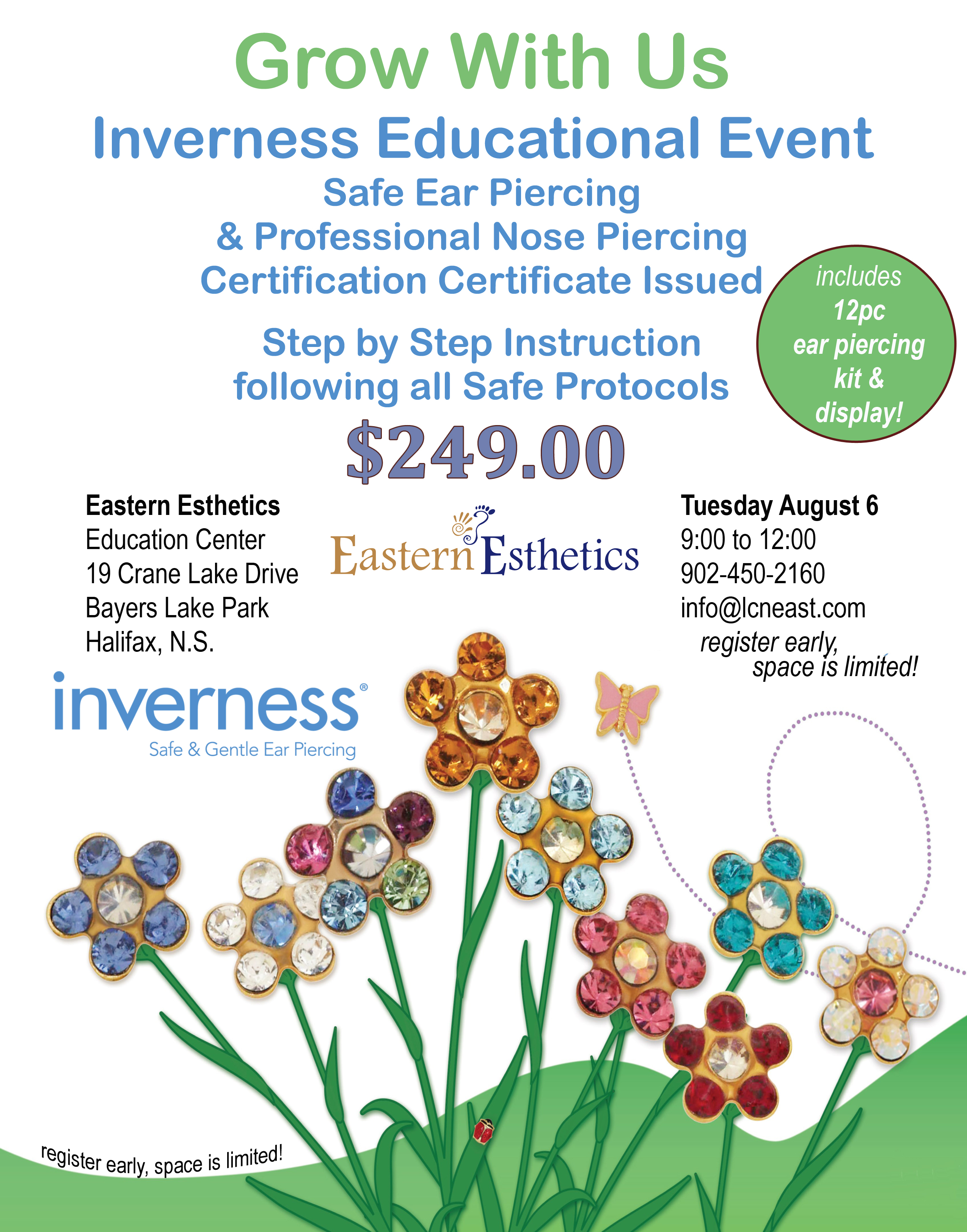 Inverness Educational Event
Safe Ear Piercing & Professional Nose Piercing
Certification Certificate Issued
Step by step instructons following all protocols
Monday November 18, 2019
9:00 - 12:00
$249.00
includes 12 pc ear piercing kit & display
Model required at 10:30am
Eastern Esthetics Education Center
19 Crane Lake Drive
Bayers Lake Park, Halifax, Nova Scotia
Contact us for mor information at
info@lcneast.com
or 902-450-2160
Space is limited, register early!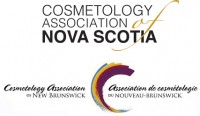 The Cosmetology Associations of Nova Scotia and New Brunswick will unite with vendors and distributors to bring cosmetologists from the Atlantic Provinces together under one roof for an action packed weekend of entertainment, education, vendors "cash and carry", special guests and cosmetology collaboration.
October 26-29, 2019


Delta Hotels Beausejour
750 Main Street, Moncton NB
Registration is now open for these exciting classes!!
Smart Solutions - In this 1/2 day class Krista will show you LCN's most popular Nail Systems and there benefits! Fusion Poly Gel, Bio Glass & FibreTech Systems will be included!

Sunday October 27 Time: 9-12 & Monday October 28 Time: 9-12
Wilde Pedique & Ingrown Toe Nail Bracing - This 1/2 day class includes a power point and demo, Jo-Anne will show you LCN's Light cured system for toe nails, also the in-demand service of Ingrown Toe Nail Bracing!

Sunday October 27 Time: 1-3:30 & Monday October 28 Time: 9-12

Anti-Age Manicure System - In this 1/2 day class Karen will demo the Anti-Age hand treatment using the Studio Skin Expert machine, a 5 in 1 skin regenerating device with ultrasonic, galavanci and LED therapies for younger looking hands!
Sunday October 27 Time: 9-12 One class Only!

Wilde Advanced Pedique and Toe Nail Reconstruction -

In this 1/2 day class, Jo-Anne will show you LCN's second step in the Light cured system for toe nails, a power point and demo of reconstructing a toe nail!


Monday October 28 Time: 1-4 One Class Only!

For more information and to register please contact your association!

https://www.canb.ca/en/news-events
https://www.nscosmetology.ca/events/atlantic-provinces-unite


Book early for the special room rate
https://www.marriott.com/event-reservations/reservation-link.mi?id=1558983478488&key=GRP&app=resvlink

October 15, 2019 (Tuesday)
November 12, 2019 (Tuesday)
December 9, 2019
20% off for all Grads of EECC 200 hour programs

Demos: Q&A 10am -2pm