Events List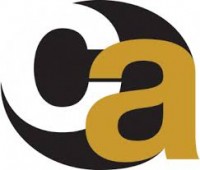 CANS ON THE ROAD EDUCATION
Sunday February 11, 2018

Location: Rodd Grand Yarmouth
417 Main Street, Yarmouth, Nova Scotia
1-902-742-2446 | room rate $105
https://roddvacations.com/hotels/rodd-grand-yarmouth


Morning Class: 9:00am-12noon

Lash Lift & Tinting Class:
Eyelash perming is a profitable and easy addition to your service menu. This simple procedure adds lift and the perfect curl to eyelashes using curling rods. This workshop will go thru all the steps and will demo both Lash lift ( perming) and Tinting of the Natural Lash.
Special deal on kits for attendees on day of class
Afternoon Class: 1:00 - 4:00pm
Artificial Gel Nail Shaping & Trouble Shooting Workshop
Bring your skillset to the next level. Have all your Gel nail questions answered by our Internationally trained Educator. Jo-Anne will demo shaping & filing techniques as well as answer all your trouble shooting questions and answer / demo all your questions.
Students must bring their light unit, brushes, files , any product you like to work with –( all Gel nail supplies and product required to do nails)
For more information please contact The Cosmetology Association of Nova Scotia
https://www.nscosmetology.ca/



Call 902-468-6477 to register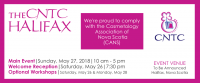 The Canadian Nail Tech Connection
WHEN:

Main Event: Sunday, May 27, 2018 @ 9 am – 5 pm
Welcome Reception: Saturday, May 26 @ 7:30 pm
Optional Workshops: Saturday, May 26
WHERE:
Delta Halifax
1990 Barrington St, Scotia Square
Halifax, NS
Hotel information and/or book your room CLICK HERE
This rate is only available until April 25, 2018
LCN Class List coming soon!
REGISTRATION FEE:
Early Bird – online only
until May 21, 2018- $60
At the door $75
Prices are subject to HST

http://www.thecntc.ca/halifax-registration/


ESI - Esthetique Spa International